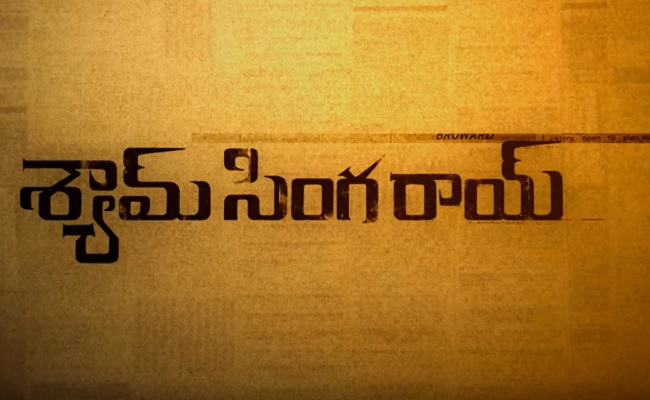 Current lockdown has upset Nani's perfect planning more than any other actor in Tollywood.
Nani has been consistently releasing multiple films every year and has been spacing them well. His V was supposed to release in March, Tuck Jagadish in June and Shyam Singha Roy was planned for December release.
However, V will release only after everything gets back to normal and Tuck Jagadish is likely to be pushed to December. And Shyam Singha Roy, a science fiction thriller with historic backdrop has been planned to be made on high budget unlike regular Nani starrers.
Given the circumstances, this film is reportedly put aside for the moment.
Nani wants to do regular films with regular budget until everything is back to normal. He thinks that it is a risk to do high budget films at this juncture. There have been reports about Nani pulling other projects up and pushed SSR to next year end.
SSR will be directed by Rahul Sakrityan of Taxiwala fame and produced by Sithara Entertainments.