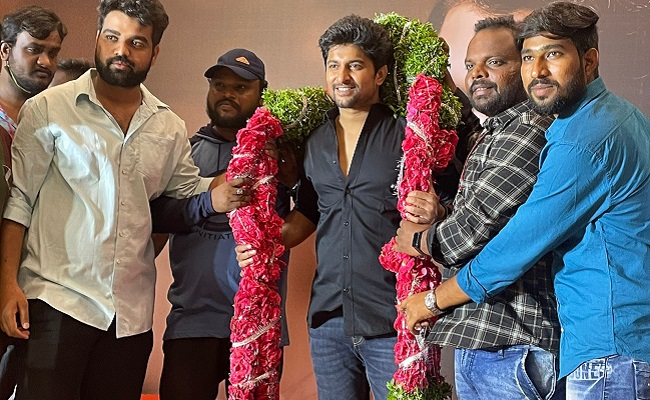 Natural Star Nani has arranged a Special Fans Meet at a Convention Center in Hyderabad this morning.
Around 4,000 fans from various parts of the Telugu States and other states have come to the event to meet their favorite star.
Nani went around all the tables and have asked about their well-being. He also served food with his own hands. He also patiently posed for pictures with all the fans.
The fans are floored with the Natural Star's humility and are in full praise for him. Nani gifted fans with a bag that had an autographed photo of the star from Shyam Singha Roy.
The fans' meet is arranged since it's been a long time since the star met his fans due to COVID-19.
Ahead of the release of his Shyam Singha Roy on December 24th, this meeting has excited and energized fans so much.