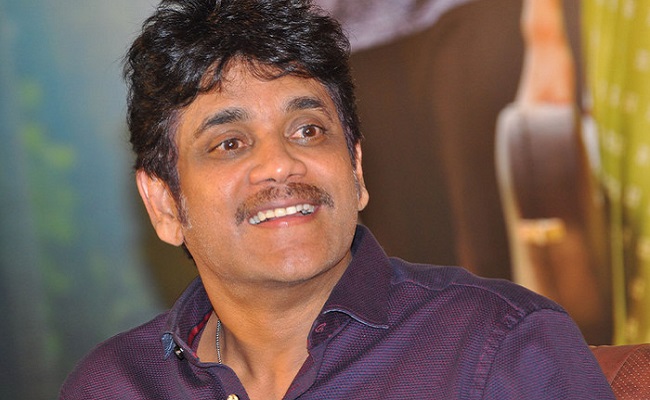 Possessed with good looks, and ever-youthful glow on the face, 60-year-old Nagarjuna can easily pass off as a 40-year-old man. No star in India maintains such a body at that age as Nagarjuna does.
Despite youthful looks, he somehow is not comfortable with doing out and out romantic entertainers.
The Akkineni star is now completely veering towards the action genre. Probably he took this decision after witnessing the failure of "Manamadhudu 2".
Currently, he has "Wild Dog" which is an action thriller on the sets. The film is directed by writer turned filmmaker Solomon has Nagarjuna playing NIA officer.
Nagarjuna has also signed another film that is to be directed by Praveen Sattaru in which he plays a Chief Security Officer.
This is also going to be an out and out action drama on the lines of Praveen Sattaru's previous hit "PSV Garuda Vega".
Nagarjuna will be seen as an angry security officer. The film will be launched early next year.
CLICK HERE!! For the In Depth Updates on all the OTT Content