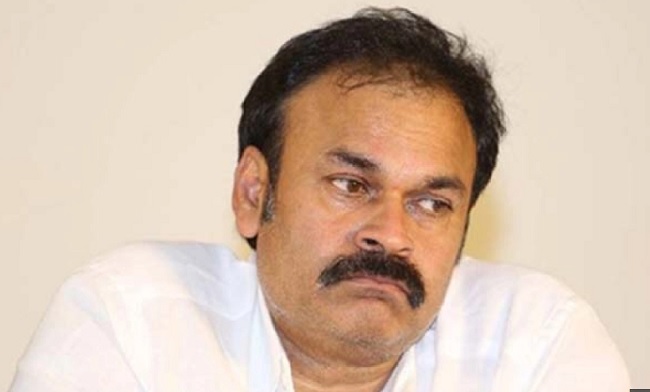 "Virupaksha" as the title for Pawan Kalyan – Krish's movie has been doing the rounds for a long time. But no official statement came from the producer AM Rathnam yet. Much before Rathnam makes it official, Pawan Kalyan's brother Naga Babu is said to have confirmed this title.
In a recent interaction with fans, Naga Babu spoke at length about Pawan Kalyan's movies and confirmed that 'Virupaksha' has been locked as the title for Krish's movie. He even revealed that Pawan Kalyan is playing a thief in the Aurangzeb period.
Naga Babu's tweets and his Facebook posts regularly land in controversy. We have to see whether Krish and Rathnam create a scene with Naga Babu leaking key information about their project.
Pawan Kayan, on the other hand, has decided to complete the shooting of Dil Raju's production "Vakeel Saab" first to enable its release smoothly.