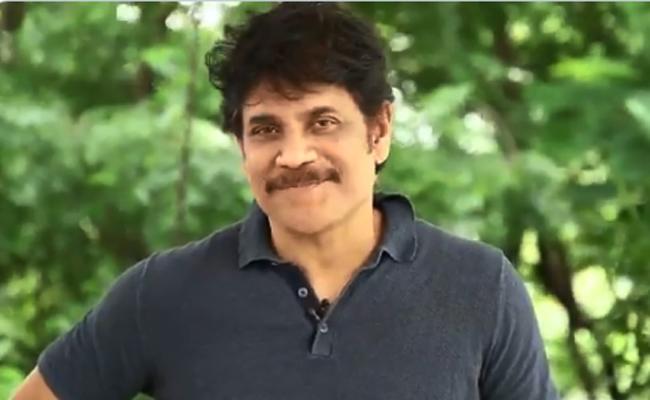 Whenever there was an issue with regard to the Telugu film industry in Andhra Pradesh in the last two years, megastar Chiranjeevi and senior actor Akkineni Nagarjuna used to lead the delegation to discuss with chief minister Y S Jagan Mohan Reddy.
On June 9, 2020, Chiranjeevi and Nagarjuna, accompanied by by producers D Suresh Babu, Dil Raju and C Kalyan, and director S S Rajamouli, met the chief minister at his Tadepalli residence.
They discussed the issues of resumption of cinema shooting and re-opening of theatres in the post-Coronavirus pandemic scenario. The meeting yielded some positive decisions for the industry.
The two Tollywood heroes met the chief minister separately, too. In October 2019, more than four months after Jagan took over as the chief minister, Chiranjeevi along with his wife met the chief minister on a courtesy call. Then, too, Jagan hosted lunch for the megastar.
On the other hand, Nagarjuna also met Jagan individually on October 28 last year. It was also a courtesy call and the actor refused to brief the media about his meeting with the chief minister.
But, on Thursday, when Chiranjeevi came alone to Tadepalli to have a luncheon meeting with the chief minister, to represent the cinema industry issues, it was a bit surprising.
He was not accompanied by his senior colleague Nagarjuna or any of the other film industry representatives. So, the megastar came to Jagan as a sole representative of the entire Telugu film industry.
However, Nagarjuna spilled the beans. He told reporters that, he, too, should have accompanied Chiranjeevi to the meeting with Jagan. It means, he, too, might have got the invitation from the chief minister for the meeting.
"I, too, should have been part of the discussions with the chief minister, but I could not go because I am currently busy with the release of my film Bangarraju on Friday. But if there is a next meeting with Jagan, I will definitely be part of the discussions," Nagarjuna said.
He also made another interesting comment that Jagan had a great liking for Chiranjeevi.
"I am sure the meeting would definitely resolve all the issues confronting the Telugu film industry," he said.
Nagarjuna said Chiranjeevi had spoken to him before going to Andhra Pradesh for a meeting with Jagan.
"I, too, gave him a piece of advice on my part on what to discuss with the chief minister," he said.