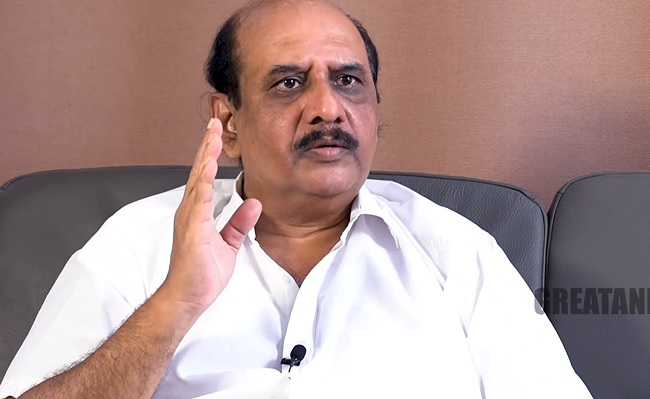 MS Raju is the name that used to make big sound during Sankranthi Season. He was also called Sankranthi Raju for the kind of films he isuse dtop reproduce and release. But for this Sankranthi he was upset for not getting due recognition what he deserves the most.
Namrata Mahesh has posted on instagram reminding about the 18 Year of Okkadu. But she didn't even mention the name of MS Raju.
It is needless to say that successful people take the names of only who are in success at present. It requires a large heart to mention the deserving people's names even when they are not much happening in the field.
It is obvious to see MS Raju feeling bad about this. Addressing Mahesh Babu he tweeted: "Mistakes do happen babu...Namratha garu forgot my name on Instagram while addressing 18 yrs of Okkadu...but I am happy it's her favorite classic...good luck"
We have to see if Mahesh Babu and Namratha apologize MS Raju for this.
Netizens feel that she might have at least mentioned the name with a hashtag if she is not sure about MS Raju's handle. Or else at least she might have called him to share the happy moment.
Many producers burn their heads and pockets having sleepless nights to produce movies. Only the passion drives them the most. When they lose they have to experience the silence like in burial ground. But at least when they see the success, they should be hailed for sure.
It is known that producers like MS Raju nurtured many heroes treating them as their own sons when they were in limelight of success. They deserve the best of gratitude from other end.