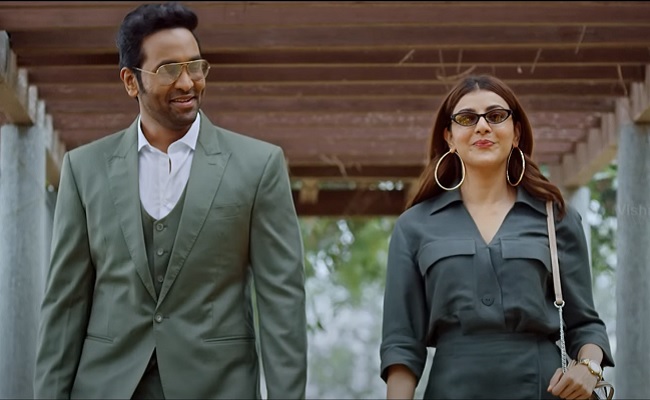 Mosagallu and the size of their scam is exposed by Stylish Star Allu Arjun who unveiled teaser of the film.
Going by the teaser, it's a massive scam and Vishnu Manchu and Kajal Aggarwal are the culprits.
Mosagallu teaser has two episodes- one is US Donald Trump warning the people behind the biggest IT scam and the second is Vishnu and Kajal with the large sum of money.
When Kajal says whether the money is sufficient, Vishnu says, "The Game Begins Now".
Donald Trump making statement about the scam is a laudable idea.
All in all, the teaser looks promising with perfect setup for the film of the genre and wonderful BGM.
Directed by Jeffrey Gee Chin, Mosagallu will be releasing as Pan India film in Hindi and all south Indian languages.