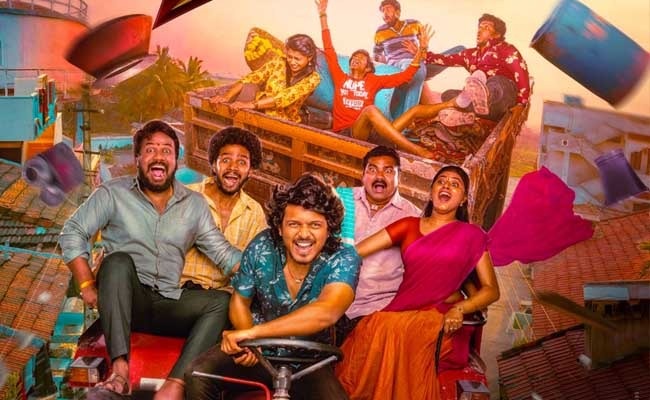 Lahari Films and Chai Bisket Films first combined production venture Writer Padmabhushan with Suhas ended up as a big hit for its budget.
They pocketed huge profits just with non-theatrical deals. The film did well at the box office and the production houses won the faith of audiences.
Now, the two production houses are coming together with their second movie Mem Famous! Besides announcing the title, they have also released the first look poster.
The title and the first-look poster show the creative side of the makers who unveils the backdrop of the movie. They indeed make a good impression.
This seems to be about a fun ride of a bunch of villagers who feel they become famous. The protagonist Sumanth Prabhas who is also the director is seen riding the tractor, with his friends accompanying him.
Mem Famous! is said to be very relevant to the youth of this generation. The film's shoot is is nearing completion and the makers are planning to release it on June 2nd.
Kalyan Nayak composes the tunes for the movie that has cinematography by Shyam Dupati.