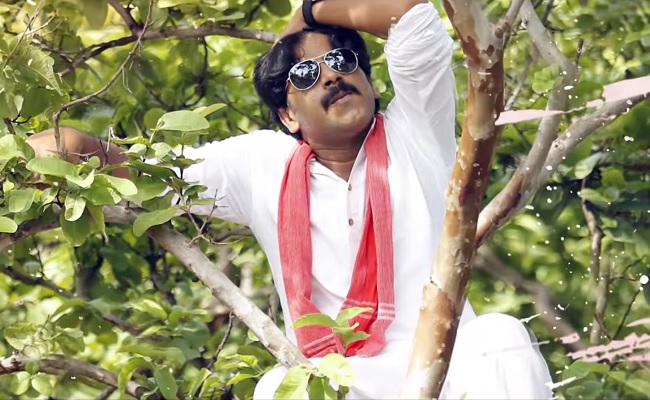 Ram Gopal Varma's "Power Star" has made enough sensation before its release. But the family members of Pawan Kalyan have maintained silence throughout, inorder not to give publicity for the film.
On the other hand Pawan Kalyan fans have given enough publicity for the film with their wild reactions and an attack on the office shouting vulgar words.
Eventually, the film turned up not controversial. There is nothing serious in it. The fans wouldn't have reacted so wild.
The reaction of fans has brought collections for the film but within a while the piracy has come out.
The reason for Mega family's silence is that there are some sleeper cells in RGV's Company who have been leaking the information to Mega family. They are seeking the blessings of mega camp as they wish to work in their films in near future as chief technicians.
Though Nagababu has decided to attack RGV verbally, he has stopped on the advice of Chiranjeevi.
Pawan Kalyan is anyway not bothering about RGV for quite a long time and he didn't utter a single line about the Power Star movie, though many have tried to make him speak. He said that he is not willing to add publicity for something not interested.
On a whole, this mega silence has worked well. RGV couldn't turn more heads due to this silence and also ended up not making the desired collection. Had fans also kept silent, he might have defeated completely.
Click Here for Latest Direct-to-OTT Releases (List Updates Daily)