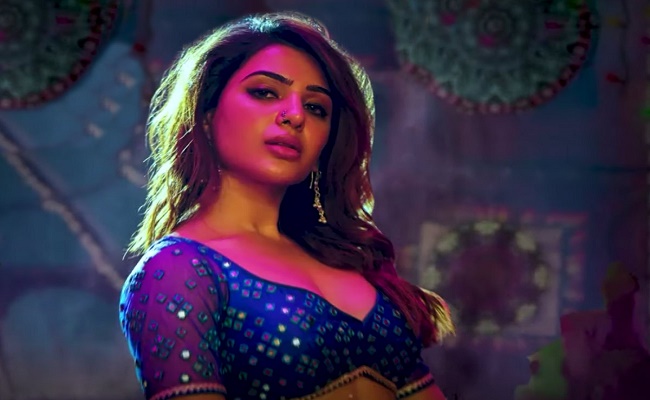 The Pushpa team has released a glimpse of Samantha's bit from the song 'Oo antava'. That has become viral immediately.
The step at the end of the glimpse shows Samantha sitting in the lap of Bunny and doing a step.
The film Pushpa is at a level and the song Oo antava took it to next level. Now Samantha's step sitting in Bunny's lap has taken it to other heights.
The song was a superhit by the virtue of husky voice and simple lyrics. Now the visual multiplied the effect.
Initially Sekhar Master was considered for the choreography but as the dates clashed the team went to Ganesh Acharya.
Apart from this the team was in search of a Bollywood actress for this song at first. But finally Samantha was brought on to the board.
On the whole, it's a paisa vasool phenomenon for the producers. Except the criticism that DSP copied the tune for this song from an old Tamil film, everything is on the top.