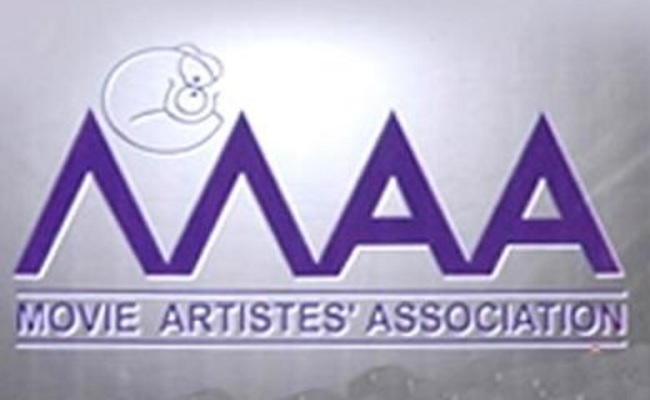 It is no secret that apart from local/non-local factor, caste also played a major role in the just-concluded elections to Movie Artistes Association (MAA).
There was a talk in the mainstream media and also on the social media that the battle between Manchu Vishnu and Prakash Raj panels was viewed as a Kamma-Kapu rivalry.
Reason: Vishnu's father Mohan Babu was directly involved in the campaign for his son, while Prakash Raj was backed by Chiranjeevi and Pawan Kalyan.
But what is surprising is that both the panels were completely dominated by the upper castes and there was absolutely no place for lower castes.
None of those who got elected from either panel for the managing committee posts is from weaker sections.
Of course, the Manchu Vishnu panel has fielded senior comedian-turned-politician Babu Mohan, a Dalit, for the executive vice president post. But he was defeated by actor Srikanth from Prakash Raj panel.
"The fact that Babu Mohan lost the election to Srikanth by a margin of over 150 votes clearly showed that the upper caste lobby from both the sides did not want an SC to be among the MAA office bearers," a media analyst observed.
He said people might argue that cinema is beyond the limits of caste, creed and religion, but it is a fact that the cinema industry has been in the hands of a few upper caste communities.
"Nobody can deny the domination of Kammas and Kapus in the Telugu film industry and it is only a hypocrisy to say that cinema is an art which should be seen beyond the caste angle. If that is the case, why should it be seen in a regional angle as well?" the analyst argued.