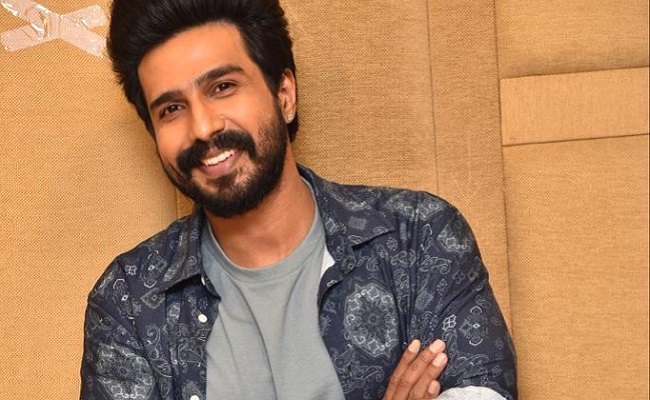 Vishnu Vishal's Matti Kusthi is due for release tomorrow and the team opted for huge promotions in Telugu as well.
Ravi Teja who is one of the producers is also actively participating in the movie promotions.
In fact, Ravi Teja wanted to do the Telugu version of the movie, but Vishnu Vishal hopes it will make him reach close to the Telugu audience.
Aishwarya Lekshmi who played the leading lady is very happy about the character she got to play in the movie.
"Usually, heroines don't get to perform fight sequences, which is why I think in the film Vikram, Agent Tina fighting became a rage. I'm content that I've action sequences in the movie. Matti Kusthi is actually a family film, more than action and sports drama."
Vishnu Vishal affirms families will connect to the story.
"Married people will easily connect to the story, wherein those who haven't married will know few things about marriage and the relationship between wife and husband."
He also avows the movie will be out and out entertainer.
"The movie is a complete entertainer from start to end. Even the Kusthi portions are also very funny."
Chella Ayyavu directed the movie that has music by Justin Prabhakaran.