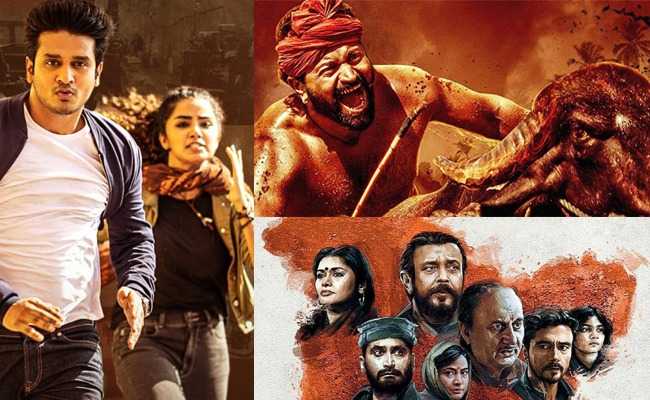 The Indian Cinema has seen three surprise big hits in the year 2022. One film is from Bollywood, other from Kannada Film Industry and another from Telugu Film Industry.
It was Kashmir Files that was made at a shoestring budget of Rs 12 Cr. But much to the shock of entire nation it minted Rs 340 Cr at the box office. There was a big talk about this film in the parliament where the Prime Minister also mentioned about this film, that worked as a massive publicity.
Then came Karthikeya-2 from Telugu Film Industry with a modest budget of Rs 20 Cr. It has a mid range actor Nikhil Siddharth as the main lead. The film surprised again by minting Rs 120 Cr at the box office. Much to the surprise, the film performed well even in the Hindi version surpassing the talk and performance of other two biggies of the week- Laal Singh Chaddha and Raksha Bandhan.
Freshly, the news is about Kantara from Kannada Film Industry. This film was made at a modicum budget of Rs 10 Cr but already made Rs 145 Cr at the box office. Right from Bollywood actors to the regional film celebrities, many are praising the technical extravaganza of this film. Yes, a film made at Rs 10 Cr is lauded for technical excellence.
All these films, proved that it is not the big money that makes big hits, but the conviction and clarity is everything. Moreover, one common element in all these three films is of Hinduism and Hindu Gods.
The titles of these three films start with K. So, we may it is the year of KKK but not RRR with regard to the percentage of profit made.
Yes, the percentage of profit made against the investment by these three films is many times bigger than that of RRR.