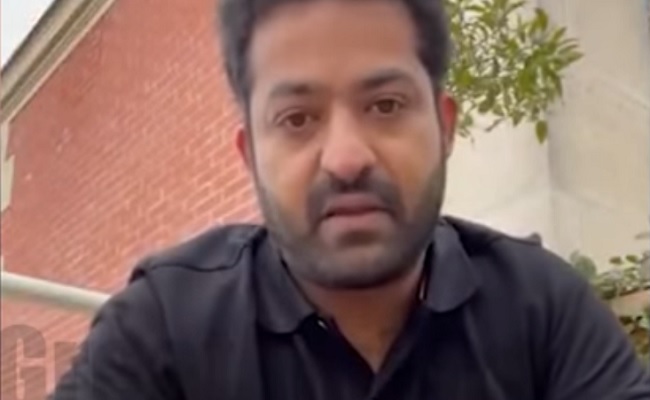 The Telugu Desam Party led by former Andhra Pradesh chief minister N Chandrababu Naidu has been fretting and fuming at the ruling YSR Congress party led by chief minister Y S Jagan Mohan Reddy for renaming NTR health university after the latter's father Y S Rajasekhar Reddy.
The decision has evoked strong resentment from the die-hard fans of NTR. Gannavaram MLA Vallabhaneni Vamsi, who defected from the TDP to YSRC, also expressed his anguish and requested Jagan to reconsider the decision, though he did not register any protest.
YSR Congress party leader and former MP Yarlagadda Lakshmi Prasad has resigned from his posts of chairperson for AP Official Languages Commission, AP Hindi Academy and AP Telugu Bhasha Abhivrudhi Pradhikara Samstha, saying he was pained at the decision of the Jagan government.
The family of N T Rama Rao, led by his son Nandamuri Ramakrishna, issued a statement condemning the Jagan government's decision to rename NTR health university. TDP legislator and NTR's son Nandamuri Balakrishna also issued a separate statement against the decision.
But everybody was curiously waiting for a reaction from popular Tollywood hero Jr NTR, who is considered to be a replica of his grandfather. After remaining silent for a day, Jr NTR finally made a comment on twitter, that appeared to be too diplomatic.
"NTR and YSR – both are great leaders who had won the massive support of the people. Dropping of one leader's name and replacing it with that of the other like this will not fetch any respect that will elevate the stature of YSR or bring down the stature of NTR," he tweeted in Telugu.
He went on to say: "By changing the name of the university, one cannot erase the respect and fame earned by NTR, his status in the history of Telugu land and his memories in the hearts of Telugu people."
The comment clearly indicated that Jr NTR doesn't want to make any strong comments against the Jagan government for taking the decision to rename NTR varsity as YSR varsity.
On the other hand, it has given the impression that Jr NTR wants to give equal importance to YSR and NTR. He also doesn't want to make any demand for withdrawal of the legislation, but only says it would not make any difference to his grandfather's image.
This is not the first time that Jr NTR made such a diplomatic statement. Even when there were strong protests from NTR family members against the alleged derogatory remarks made by YSR Congress party members against NTR's daughter and Naidu's wife Nara Bhuvaneshwari, Jr NTR did not make any aggressive attack on the YSRC.
He released a video only preaching about decency, decorum and culture and the need to show respect towards womenfolk etc., that upset the die-hard TDP workers and fans of Naidu!