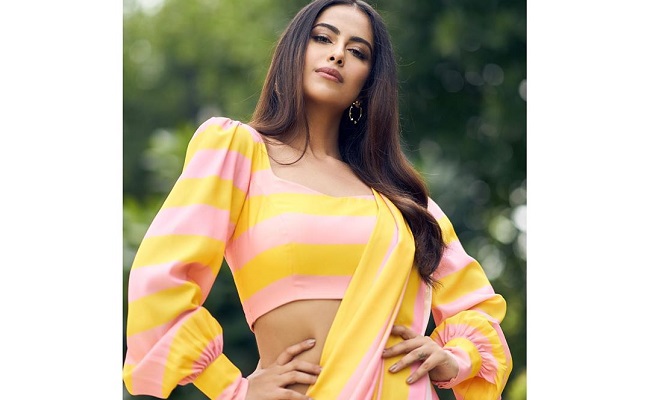 Actress Avika Gor confessed that she detested her physical appearance. A year ago, she put on weight excessively. She turned obese.
She lost offers in Tollywood even after delivering hits like "Uyyala Jampala" and "Cinema Choopista Maava" as she was out of shape.
In a new Instagram post, Avika Gor talked about her new transformation. She has turned slim. She looks gorgeous and slender now.
Posting pictures of herself in a sari, Avika Gor shared the details of her weight loss journey. One day, she realized that she looked awfully bad with big arms, fat legs, and belly fat.
"I still remember one night last year, when I looked at myself in the mirror & I broke down. I didn't like what I saw. Big arms, legs, a well earned belly. I had let go too much. If it were due to an illness(Thyroid,PCOD, etc), it would be okay because that would be out of my control. But, it happened because I ate anything & everything, and I didn't work out at all. Our bodies deserve to be treated well, but I didn't respect it. As a result, I disliked the way I looked so much that I couldn't even completely enjoy dancing (which I love) without thinking 'how I must look right now'. I got so busy judging myself & feeling bad that I didn't leave any scope for outsiders to make me feel bad," she wrote.
She worked hard to lose weight. Avika continued, "well, one fine day I decided that it was enough, and that I must evolve. Nothing changed overnight. I just started to focus on the right things... things that I should be proud of(like dancing). I kept trying to eat better & working out, and I had various setbacks. But, it was important that I didn't stop. And my people were constantly there to guide me.
Long story short, I looked at myself in the mirror this morning & I didn't feel the need to look away. I smiled at myself, and told myself that I'm beautiful."
Avika Gor last appeared in "Raju Gari Gadhi 3" in Tollywood.
Click Here for Latest Direct-to-OTT Releases (List Updates Daily)