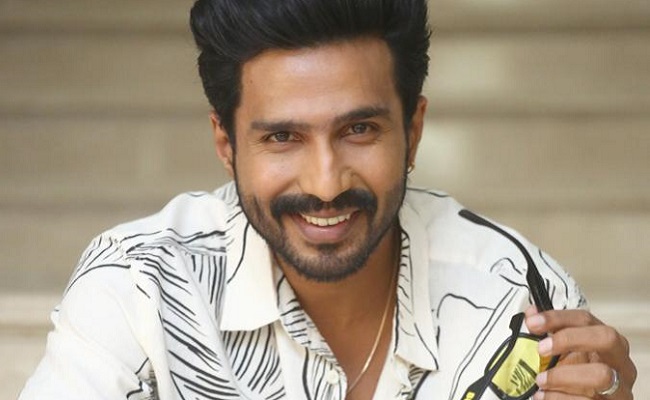 Vishnu Vishal who made his entry in Telugu with FIR is coming up with a hilarious sports entertainer Matti Kusthi co-produced by Ravi Teja and directed by Chella Ayyavu.
The actor says Matti Kusthi is not completely a sports film, but a love story.
"It's actually about ego clashes between husband and wife. Kusthi is a part of the film as well. It's an out-and-out family entertainer that everyone will be able to connect with it."
Vishnu Vishal says the trailer cut was a big challenge.
"There are small surprises in the movie which we haven't revealed in the trailer. If we don't reveal anything, it would look like a regular love story. If we reveal the core point, there is no surprise left for the audience. So, we balanced things."
He made interesting comments about feminism and women's empowerment.
"Feminism and women empowerment is misunderstood somewhere today is what I feel. A woman should have to analyze where she should stand and where should not. It's not called women empowerment if a woman does exactly the opposite of what a man says."
Vishnu Vishal informs there is a good message in the movie.
"Men and women are equal, that is what the movie says. As the movie progresses, women audiences will hate my character, as I played a character that wants women to be under his control."
He thanked his production partner Ravi Teja for believing in him.
"Ravi Teja sir was so encouraging that he too wanted to make this movie on a high budget. I hope he will earn good profits with the movie."
The movie is scheduled for release on December 2nd.