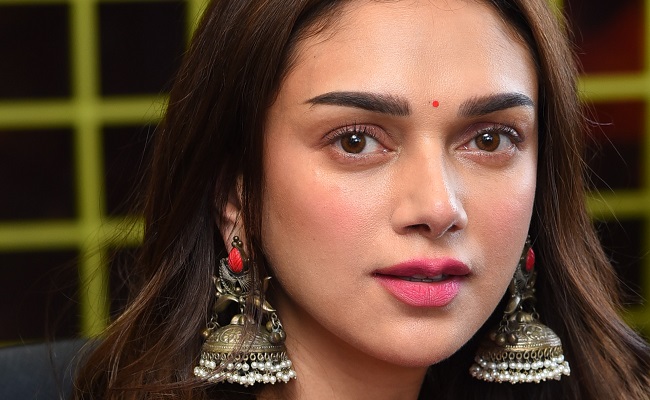 Director Ajay Bhupathi stunned one and all with his debut flick RX 100 and he gives great significance to female characters in Maha Samudram as well. In fact, Aditi Rao Hydari is Maha in the film and the story revolves around this character.
Ajay Bhupathi narrated the script to Aditi 2 years ago. Though lots of developments happened after that, the director told her that she is his Maha in the film.
"Ajay told me that he will make the film with me only, whenever it happens. I feel I'm so blessed."
Aditi informs she had watched RX 100, before Ajay approached her to narrate Maha Samudram's story.
"Ajay's writing and story-telling are very strong. His loves his characters and the film has fabulous cast."
Aditi says each character in the film is very special and challenging.
"There's lots of detailing about every character. Coming to Maha, she is bubbly and hard-working. There's a growth in the character, due to circumstances. She's a dancer and teaches to kids.
The actress clarifies Maha Samudram is not a woman-centric film.
"The girl is at the center of drama and at the center of the story. It is also a film about friendship. Siddu is Mani sir's student. He knows everything about filmmaking. He has great command over language as well. Sharwa is very good and settled actor. He is very silent. They don't behave like stars. They come to set like actors. We all worked as friends."
Aditi recalls an incident on the film's set.
"I usually ask for scene paper to prepare myself. Ajay made few changes and Siddu who read the paper got readied for the shot in just 10 minutes. I'm kind of an actor who doesn't want to make my co-stars waiting. So, I started crying and Ajay gave me 10 minutes to prepare for the scene."
Aditi affirms she is waiting again to work with Ajay Bhupathi.