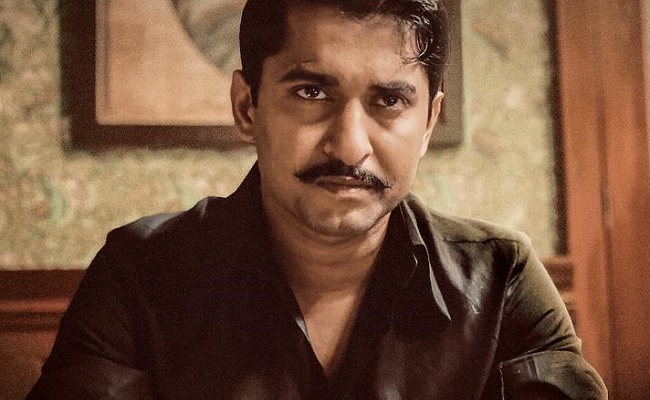 Natural Star Nani's Shyam Singha Roy is arriving on December 24th as Christmas Special.
The makers have started their promotions with the release of the first single 'The Rise of Shyam' which has got a superb response.
In an interaction with fans, Nani made interesting comments about the film. He was asked if Shyam Singha Roy is a Pan-India project and if it is releasing in Hindi.
"A script itself makes a Pan-India project. If the movie is good to appeal in all the languages. People will enjoy it even with subtitles. Yes, Shyam Singha Roy has the appeal to attract audiences of all languages," he said.
Nani further said something very excited.
"We are not planning Hindi release for Shyam Singha Roy. But I am waiting for the release. Who knows? Even Hrithik Roshan may remake the film in Hindi," he added.
Increasing the expectations further, Nani also said, "We rarely get to see the films which takes us into the story. Shyam Singha Roy is such a film which takes us into that world. We involve and experience Shyam as long as we are watching the film," Nani told.