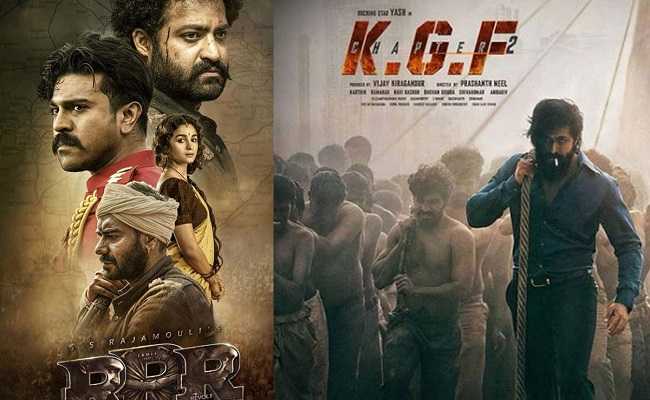 The biggest films of the year 2022 so far are RRR and KGF2. The collections were also impressive for both the films though one film worked more at the regional and the other at both the regional and at the national box office.
Finally, the domestic collection (share) of both the films are concluded as on date.
The trade reports say that RRR could garner the producer's share of around Rs 360 Cr while 'KGF2' crossed Rs 400Cr.
For the kind of investment made on RRR and the percentage of ROI procured is very small and it's just above the break even point (including overseas and non theatrical collection is also included). Sources say that the total investment on the film is around Rs 550 Cr.
But for 'KGF2' it is almost 4 times of the investment only at the theatrical business, which proves it to be a monstrous success.
The point to be noted here is that the the hero, the producer and he director for KGF2 are equal partners. This speaks about the kind of share each one gets at the end.
RRR could score big only in both the Telugu states but disappointed at Tamil, Malayalam and Kannada box offices. Even in Hindi, it didn't perform as expected.
But KGF-2 did enormous business in Hindi and then in Telugu and other regional languages respectively. The collections in Hindi are far bigger for this film than in its home turf- Kannada.
On a whole, it is the celebration for the entire South Indian film industry for making it big and occupying the top places in the national wide domestic collections.