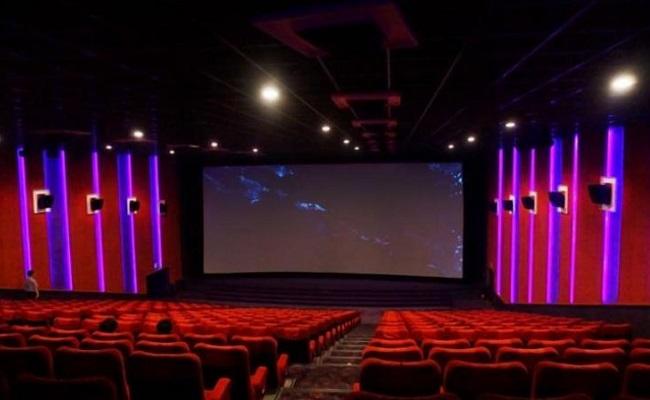 Popular columnist Ilapavuluri Murali Mohana Rao's facebook post has become viral today.
In response to the article written by Radha Krishna, in Andhra Jyothy today, Murali Mohana Rao wrote as below.
"Jagan Mohan Reddy and KCR are the real heroes in politics. They didn't become Chief Ministers with backstabs but won power by fighting with the opponents. So they remain heroes forever whether they are in opposition or the ruling party.
The real worry of Badha Krishna is that the film heroes are made to stand with folded hands in front of the CMs now. It is known that the relation of Chandrababu with the film industry is very old. He took the Cinematography ministry as soon as he won from Congress and spent many weekends in "solitude" in Chennai. He had a huge "craze" for a heroine who acted in many films with NTR. Knowing this, his father in law NTR reprimanded him in view of his daughter's future. This news was flashed in a popular magazine those days.
It was NTR who spoiled the film industry. In the interest of the biggies of his community he brought the slab system in theatres, making the exhibitors pay taxes not on the basis of collections, but on the number of seats available in the theatre. This kept a lot of burden on the exhibitors and from then they stopped screening old films as morning shows and allocated all four shows to the new films. This resulted in the increase in the ticket prices of big heroes for the first two weeks. From then onwards, all the governments started pampering heroes and giving them all sorts of boons to exploit the system. Not being able to withstand this taxation, many theatres started becoming function halls.
Due to NTR and Chandrababu's cruel decisions, the entire money is concentrated only on five to six big heroes now. Many of the distributors and exhibitors have bitten the mud.
To revive the film industry, both the CMs should take firm decisions. Film theatre is a fixed asset. It will be greedy to expect the return of investment within one year. The ticket prices should be Rs 20, Rs 30 and Rs 50. Only then the small heroes and producers can survive. When the producers realize that they would be at definite loss if the budget crosses Rs 10 Cr, then the heroes have to come down with their remunerations.
The bottom line is both Jagan and KCR are real heroes. They made the so-called demigods fall at their feet. The heroes who used to sit with crossed legs in front of CMs are now standing up with folded hands. The real power of Chief Ministers is shown".
So far, the Telugu Film Industry biggies are fighting on MAA elections but nobody has responded to the new GO on the online film ticket sales by the AP government.
Click Here for Latest Direct-to-OTT Releases (List Updates Daily)