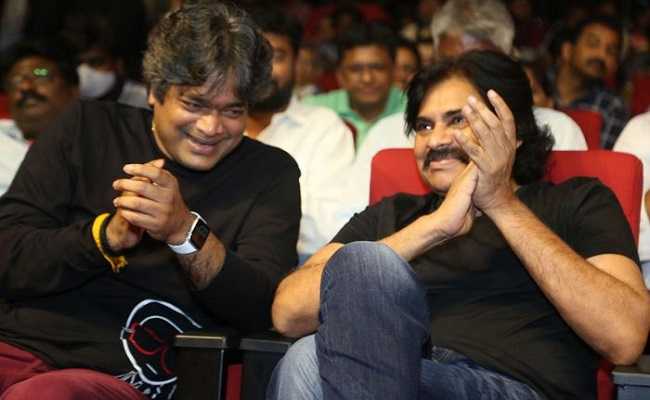 Harish Shankar is known for his spontaneous speeches and wit. But these days he seems to be missing the logic and talking about things that don't make sense.
He spoke from the dais of 'Ante Sundaraniki' pre-release function recently and appealed to the fans of Pawan Kalyan with a variety request.
He asked all the fans to stop blowing whistles and yelling slogans from now onwards to see Pawan Kalyan attending these kinds of events.
"Otherwise we have to search for him only on youtube", he continued.
No one understood what Harish wanted to convey.
Even to see on youtube, Pawan Kalyan should come out into the public domain in front of cameras. Being a mass hero, he cannot confine to four walls of his office and release video bytes.
Moreover, the whistles and slogans are like oxygen and heart beat for any star hero. Without them the stardom goes for a toss.
At last Harish said that the film that he is going to make with Pawan Kalyan will entertain all the fans for sure.