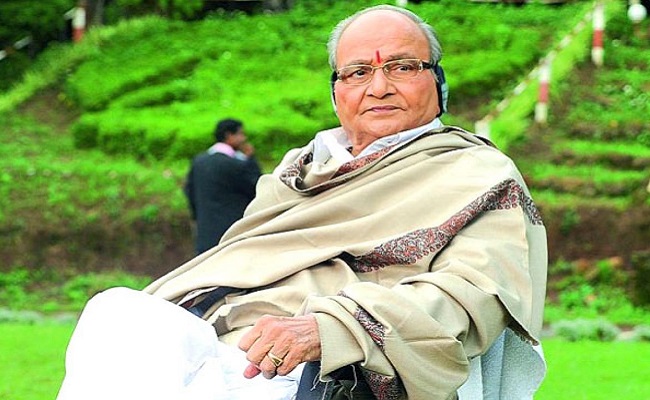 Legendary film director K. Vishwanath, who had a career spanning over five decades, passed away in the early hours of Friday.
Born on February 19, 1930, in the Guntur district of Andhra Pradesh, Vishwanath was widely regarded as one of the top film directors in Indian cinema.
Throughout his career, he directed over 50 films in Telugu, Hindi, and Tamil, including classics such as Sankarabharanam, Siri Siri Muvva, Swathimuthyam, and Swarnakamalam.
Vishwanath was a multi-talented artist, having acted in a number of hit movies and won numerous awards, including five National Film Awards, seven Nandi Awards, and 10 Filmfare Awards for South.
In 2017, he was presented with the prestigious Dadasaheb Phalke Award, the highest award in Indian cinema.
The news of Vishwanath's death was met with a sense of sadness and loss in the film industry, with condolences pouring in from across the country.
Telangana Chief Minister K. Chandrasekhar Rao and Andhra Pradesh Chief Minister Y.S. Jaganmohan Reddy both expressed their condolences and praised the late director for his contribution to Telugu culture and Indian arts.
Vishwanath's legacy in the film industry will continue to live on through his body of work, which will be remembered by generations to come.