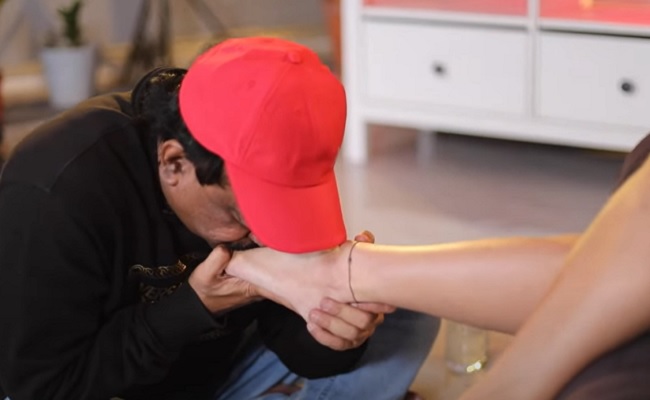 Ram Gopal Varma sucking the toes of actress Ashu Reddy on camera created uproar. He did this for publicity. He wanted attention and he got.
But he is also receiving heavy trolling for his actions. Many say he stooped so low for the sake of publicity. RGV is regarded as a filmmaker who changed the course of the Telugu film industry with his films like "Shiva". But all his glory is a thing of the past.
Today, no one talks about his old classics, but YouTube interviews and acts like sucking a heroine's toes have turned discussion of point regarding RGV.
Despite RGV's controversial nature, trolls are not stopping at denouncing his vulgar act
RGV, on the other hand, is happily proclaiming this video interview received million views.