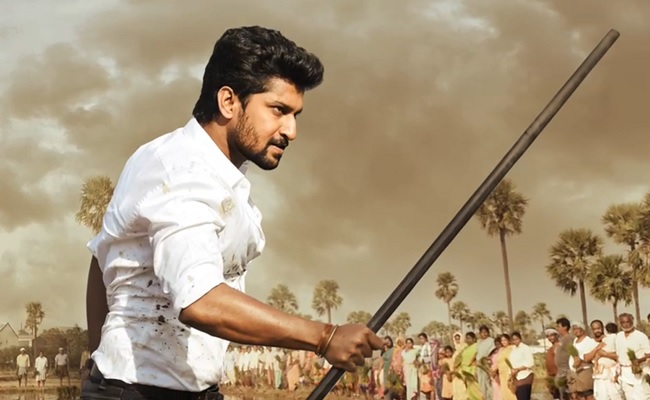 Things don't look encouraging for films which are ready for release. First wave of covid, then second wave, ticket price issue and also night curfew in Andhra Pradesh has caused postponement of many noted films.
Movies buffs dared to watch movies in theatres, after first wave. But, due to huge death rate in second wave, families are not ready to risk their lives, so they are avoiding watching movies in theatres. The disaster result of recent outings is the evident of the current situation.
Directed by Shiva Nirvana under Shine Screens banner, Tuck Jagadish was ready for release long ago.
But, for all the above said reasons, the film's release got pushed.
Many expected the film to release in theatres in July. But situations are not normal.
There is also the threat of third wave and AP govt is yet to give clarity on the ticket prices.
So, the makers are choosing to go for OTT release and chances are high of closing the deal very soon.
Other films like Rana's Virata Parvam and Naga Chaitanya's Love Story are also facing similar problems and they too are preferring OTT release.