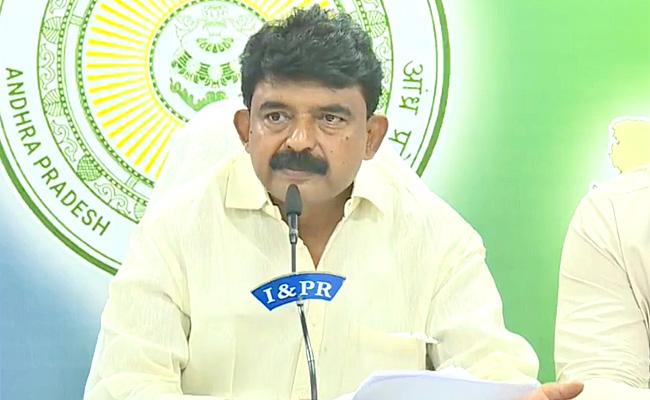 The film exhibitors and distributors of Andhra Pradesh, who held a meeting with state cinematography minister Perni Nani on Tuesday reportedly suggested only two slabs for cinema ticket prices in air-conditioned theatres in the state, depending on their location.
Nani told reporters after the meeting that the film exhibitors suggested that the minimum ticket prices in the air-conditioned theatres in the municipal corporation limits should be Rs 50 and the maximum be Rs 150.
In all the remaining areas, other than the municipal corporations, the minimum cinema ticket prices in the air conditioned theatres should be Rs 40 and the maximum ticket price be Rs 100. There is no clarity on what they wanted about the minimum and maximum ticket prices in the multiplexes.
Nani said the proposals of the film exhibitors would be referred to the official committee for review.
"We shall examine their suggestions sympathetically and come out with a revised rate chart. If they have any objections, they can put forth before the committee," he said.
The minister said the Jagan Mohan Reddy government had no grouse against the Telugu film industry in general or any individual in particular.
"In the past, the then government had given exemptions for Balakrishna's film and not to Chiranjeevi's film. But Jagan will not show any such discrimination against anybody," he clarified.
On the closure of several theatres in the state, Nani said some theatres were not following the basic standards, while many others were running theatres without getting their licences renewed.
"We have seized only those theatres which are not following standards and are taking measures for others to get their licences renewed," he said.
The minister asserted that all the theatres should improve facilities for the audiences and provide them a suitable atmosphere for the people's entertainment. Many theatres do not have fire safety licences and they should get them renewed.
"Unfortunately, some theatres are trying to blame the government saying that they have closed down due to low cinema ticket rates, as part of their strategy to get the increased ticket rates," he said.
The minister wondered in what way the film heroes were connected with the cinema ticket prices.
"It is surprising that hero Nani compared cinema ticket rates with prices in kirana shops. I don't know whether he had worked as an accountant in the kirana shops in the past," he said.
He also found fault with the comments made by another actor Siddharth on cinema ticket rates.
"Maybe, he was talking about Tamil Nadu chief minister M K Stalin or Prime Minister Narendra Modi. Has he ever paid taxes in Andhra Pradesh? How is he concerned about cinema ticket rates in Andhra Pradesh?" he asked.