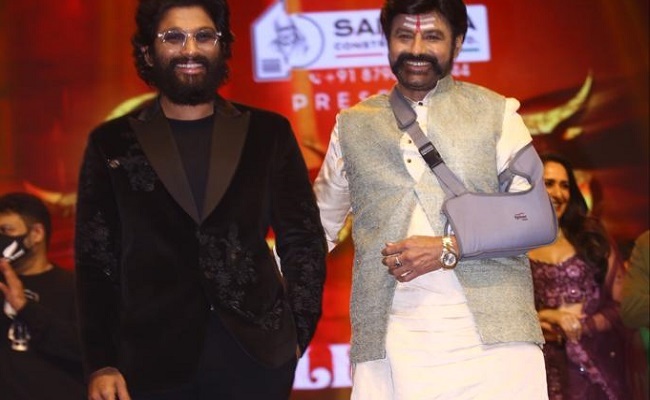 Bunny was the chief guest to the pre release function of Akhanda. That was a big sensation. The two camps which were never together celebrated a union on stage.
Now Bunny is continuing the bond by giving a big success party to Balakrishna, Boyapati and other team members of Akhanda.
Sources say that this party will be before the release of Pushpa. Even earlier Bunny gave many such parties. He is continuing to pat the successful films in his own way.
It looks like a strategy drawn by Bunny for a bigger motive. It appears as if Chiranjeevi is completely sidelined in mega camp and Bunny has taken the mantle.
Bunny is moving away from mega image and looking at the things in a broader perspective.