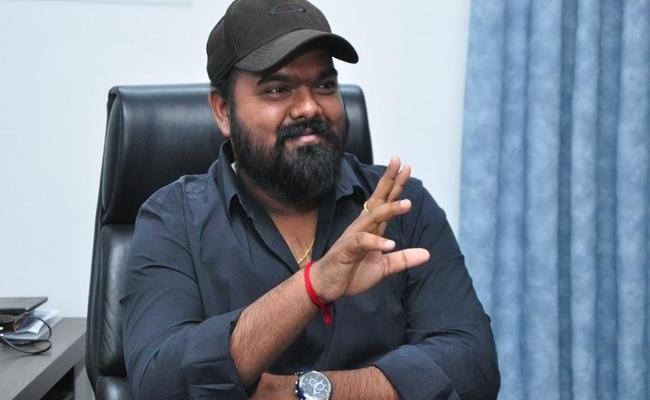 Director Venky Kudumula is the latest victim of online phishing. He lost 60 thousand rupees but luckily realized that he's being duped.
This incident took place a couple of days ago and the director of "Bheeshma" even lodged a complainant against the fraudster Naveen with the Cyber Police of Hyderabad.
A guy called Naveen asked him to send money to file for the consideration of National Awards and the "Bheeshma" director fell for it.
Since this incident happened, Venky Kudumula has been facing trolling for being so naïve and not getting to know the basics about the National Awards process.
This incident exposed how ignorant this director is about awards and their process despite being in the industry for a long time.
No wonder trolls have been merciless towards him.
Now, the director took to social media to reveal his version. He says he filed a case against the fraudster so that more people would get to know how this kind of cheating also takes place. He wants everyone should aware of this fraud and beware of such cheaters.
"Maybe I was 'easy bait' but haven't we all been there? Should we keep silent so that no one knows or should we raise our voice so that it doesn't happen to anyone else?" he asks.
His version...
I had received a call from Naveen who got my number from a mutual friend. he loved my movie Bheeshma and wanted me to apply for a national award because it dealt with organic farming. As there was nothing wrong in applying for it. I went ahead. I got in touch with a mutual friend, who told me he has known Naveen for two years. I went ahead and asked my associate director to submit the required documents. I paid a sum of Rs 63,600 as the application fee. However. there was some mix-up and the person came back to me saying that we would get a refund and asked us to make a transfer of money again. That's when things felt a little fishy and I dug deeper into the bank details. It was supposed to be the account of a film corporation but it was an individual's account,
These fraudsters can come to us from any direction, pretending to be someone they're not or using a connection that isn't even real..