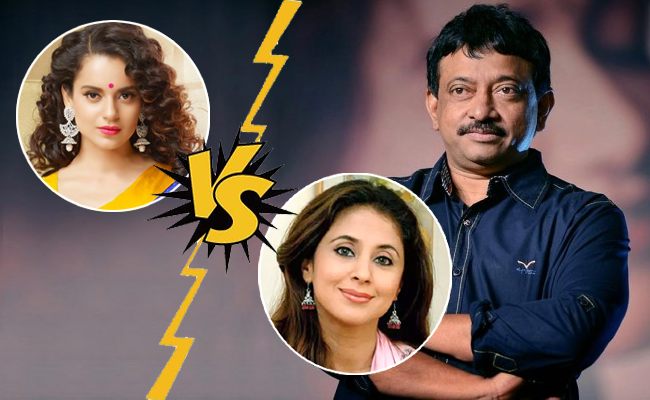 Actress Kangana Ranaut has become the only talk of the town in Bollywood.
There is no other news around except the treatment given by Maharashtra government to this actress and how the actress has been standing strong and shooting counters to the government of Maharashtra as well as some Bollywood seniors who ever is pointing her out in a wrong way.
Kangana saying that majority of Bollywood is drug addicted and has been inflicted by casting couch hasn't gone well with many seniors.
Even Urmila Matondkar has given her opinion on this for which Kangana addressed her as "a soft porn star".
To this, Ram Gopal Varma, the director who is known for his long term association with Urmila Matondkar during the heydays of her career has reacted on twitter.
Surprisingly, he didn't choose to get into fight with Kangana over this but carefully tweeted, "Not wanting to get into slanging matches with anyone, I believe that @UrmilaMatondkar has more than proved her versatile talent in enacting such diversely complex roles as in RANGEELA,SATYA,KAUN,BHOOT,EK HASEENA THI etc "