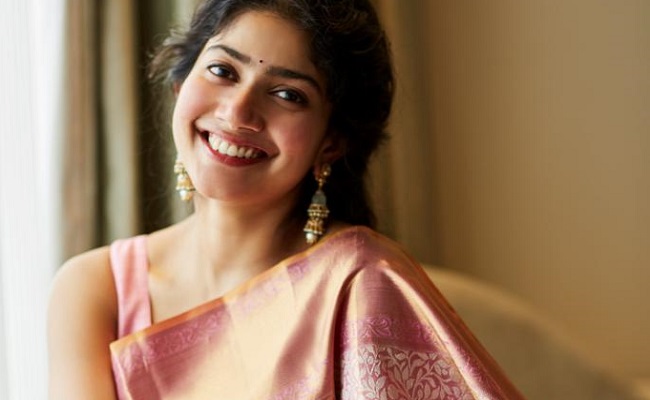 Sai Pallavi is a gifted actress who can capably pull of any given role. The actress right now is busy promoting Nani starrer Shyam Singha Roy.
Sai Pallavi makes sure there some something for her in every film she does.
"When we get opportunities, we want to explore different things. We got to explore about psychology of Devadasis with the character I played in Shyam Singha Roy."
Known for her exceptional dancing skills, the actress entranced us with her classical dances in Shyam Singha Roy.
"I don't know classical dance, but Rahul believed me. I initially had my fears to dance along with classical dancers. I'm happy that I got positive feedback.
Sai Pallavi looks apt as s Bengali Devadasi and she informs she tried different looks.
"We tried different looks and had done several look tests, before finalizing one."
The actress says she knew about devadasis since her schooling days.
"Actually, Devadasi was dedicated to worship and serve a deity. They had a dignity in society. But devadasi became a filthy word afterwards.

Sai Pallavi says she and Nani used to discuss about how to evolve their characters.
"The very first sequence we shot for the film was actually the last sequence between us. While my dialogues are emotional, Nani's dialogues reflect ideology of Shyam."
She affirms she felt the same comfort working with Nani in MCA and Shyam Singha Roy.
She's all praises for her director Rahul Sankrityan. "Rahul has full clarity and he very well knows what the story demands."
Sai Pallavi clarifies her other film Virataparvam is done with its entire shooting part.