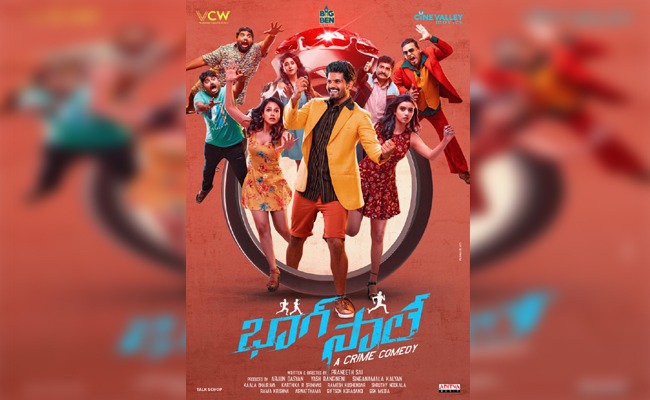 First look of young talent hero Sri Simha's new-age crime comedy thriller 'Bhaag Saale' out today.
Revealing the major cast of the movie, a ring in Simha's hand seems to be the driving object of story.
While simha is seen holding it with amusement, everyone else seem to be shocked. The first look surely gives a crime comedy entertainer vibes.
Directed by Praneeth Sai, Arjun Dasyan, Yash Rangineni, Singanamala Kalyan backed it under Vedaansh Creative Works, Big Ben Cinema & Cine Valley Movies with confidence in the project.
Sri Simha is seen as the lead, Neha Solanki is known to play lady lead, John Vijay and Nandini Rai are playing negative roles.
Actors Rajeev Kanakala, Viva Harsha, Satya, Sudarshan, Varshini Sounderajan and others appearing in pivotal roles.
Team wrapped up the entire shoot pacing towards final stage of Post Production. Music handled by latest sensation Kaala Bhairava.