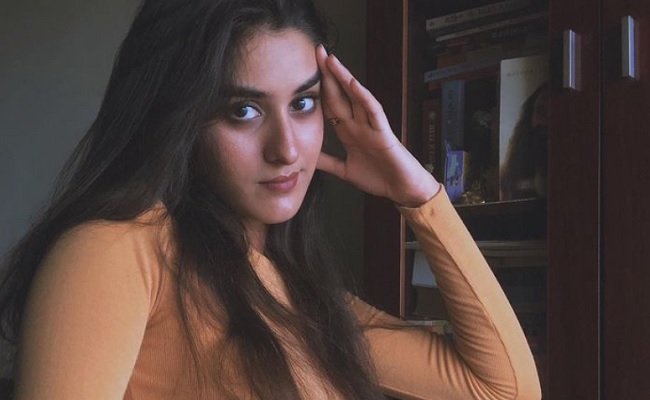 Generally the producers lock some promising new heroes and heroines on their banner to do the next films for them. They make legal agreements in this connection.
Sometimes this becomes a plus point for heroes and heroines but many times it proves to be a bad decision.
If they breach the agreement and move ahead with other films, they need to pay some penalty to the primary agreement holder. The penalty can be an alarming 50% of the remuneration.
Now a promising heroine locked in such an agreement. Sakshi Vaidya is acting beside Akhil Akkineni in Anil Sunkara's film 'Agent'. This is her first film in Telugu.
Already her photos and insta posts have become viral. So there are many producers to take her into their films.
But the point is that director Surender Reddy locked her as per the inside news.
As per the agreement she has to do a film to him again after Agent. She was given Rs 30 lakh as remumeration for her first film and now the producers are showing interest to pay her Rs 1 Cr but the agreement with Surender Reddy is an obstacle for her now.
Discussions are going on in this regard.