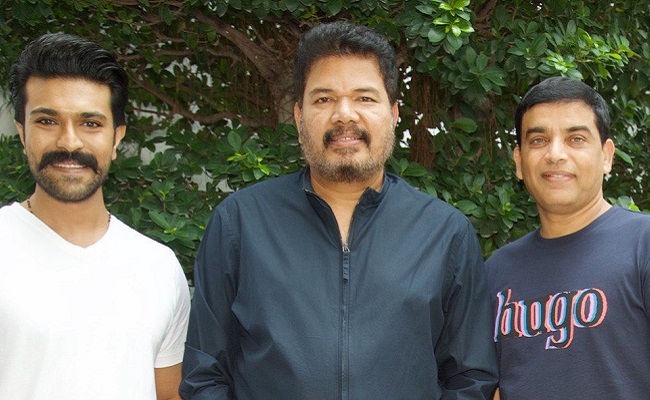 When someone hires a big man to do the job, the risk also will be big. Dil Raju is tasting the bitterness of director Shankar who is supposed to complete Ram Charan's film on his banner.
Though the film had started, suddenly Shankar took a break to complete Indian 2 of Kamal Hassan as the line was clear there.
While this is one of the reasons for Dil Raju to get upset, the other thing is that Shankar hired many Tamil technicians and crew for this film as he was not satisfied with the Telugu crew. That has been burning extra money for Dil Raju which is becoming a big burden.
Now Dil Raju has come to the conclusion that it will be a big thing if he can breakeven the project rather than earning the profits. So far the film is just half way through and there is a lot to do further.