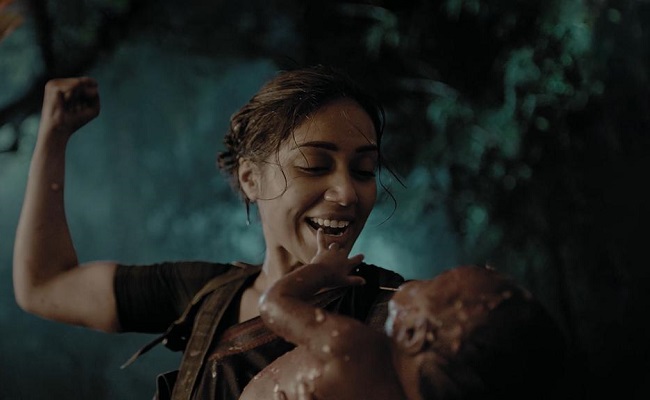 Ahead of the release of Rana and Sai Pallavi's Virata Parvam on June 17th, the makers have released 'Birth of Vennela' - a short video from their film.
It looks like the opening scene of the movie. A family is trying to cross a forest with a lady having labour pains. The baby is none other than Sai Pallavi. But they are caught between the firing of Police and the Naxals.
One of the Naxals, Nivetha Pethuraj takes a bullet but helps the woman deliver. It is a sensible scene with which the director justifies Rana becoming a Naxal.
It is also the basis for Sai Pallavi to like their ideology and the basis of why she gets attracted to someone whose life is always in danger. It is an impactful scene and is the theme of the story.
The team tactically released it just before the release to impress the audience.