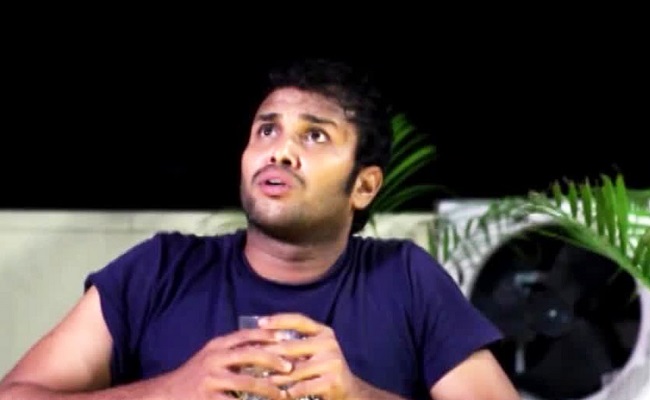 We have already reported that director Surya Kiran is the first contest to be evicted from this season.
However, the number of contestants would still be sixteen as a new contestant entered the Bigg Boss house.
According to reports, Sai Kumar Pampana is the latest contest to join the Bigg Boss season 4.
Sai Kumar Pampana is a comedian who used to be a regular feature in Maruthi's films. He acted in movies like Ee Rojullo and Romance.
There were reports about two comedians entering the Bigg Boss house as wild card entries.
Sai Kumar cannot be termed as a wild card entry as he entered the house only after a week since the show commenced.
There is a shortage of fun factor in this season due to the lack of presence of a comedian and Saikumar should fill in the void.
He has good comedy timing but somehow couldn't get busy apart from featuring in Maruthi's low budget movies.
Bigg Boss is a good platform for him to showcase his talent and grab the attention of Tollywood filmmakers.