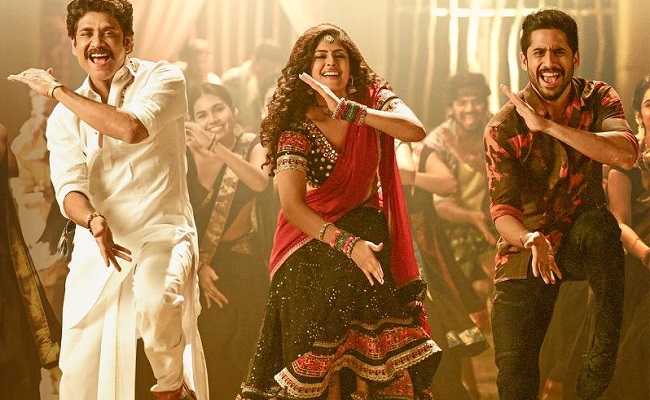 Nagarjuna- Naga Chaitanya's multi starrer Bangarraju is in dilemma whether it should release for this Sankranthi or not.
While RRR is postponed and Radha Shyam is also announcing its postponement officially, the situation looks not encouraging for Bangarraju as well.
But Bangarraju is not a pan India film like RRR or Radhe Shyam. It is enough if the audience in both the Telugu states patronize the film. In a way, this is a positive sign as of now.
But the pandemic wave is so confusing that everyday is proving unpredictable.
What will be the plight of these states after 10 days from now is the question. If neither of the states announce yellow alerts and the audience are ready to watch films in theaters, then Bangarraju will pass through the situation safely. But none can predict what will happen.
On the other hand, looking at the situation where there is no big film around, Bangarraju has become the king of the season. The AP itself is offering 18 Cr. Initially it was assumed to be in Rs 12 Cr ratio only.
The film sold at Rs 45 Cr for ZEE TV. So, theatrically, the makers are anticipating to grab upto Rs 40 Cr from the total theater rights. We have to see how everything works for this film.