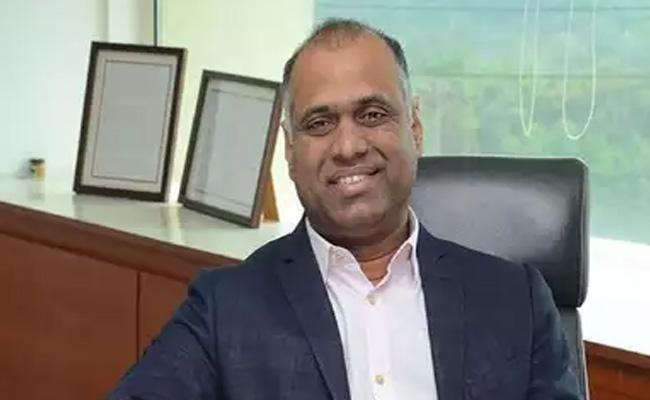 Leading producer and YSRC party leader Prasad Potluri (PVP) has joined in the online war that is going on between producer Bandla Ganesh and director Harish Shankar.
PVP has an axe to grind. Using harsh words, PVP hit out at Bandla. He mentioned that Blade Babu aka Bandla Ganesh cannot even make a short film for YouTube leave alone producing a film.
Bandla Ganesh spitting fire on Harish Shankar since the director forgot to mention him on Twitter on the eve of completion of eight years of 'Gabbar Singh'.
Harish Shankar thanked Pawan Kalyan, DSP, and other cast and crew but omitted Bandla's name. He later rectified it but Bandla took this opportunity to attack Harish Shankar. That online war between them with cryptic tweets went on for a couple of days.
On Sunday, Bandla gave an interview to a news channel and further made caustic remarks against the 'Gabbar Singh' director.
Now, PVP has joined in. In the latest tweet, PVP lent support to Harish Shankar.
Saying that Bandla Ganesh cannot produce a short film now, PVP praised Harish Shankar for writing dialogue like 'Bejawada ante Paina Ammavaaru Kinda Kamma Vaaru'.
He also said there are many producers like him ready to produce movies with Harish Shankar.
పైనున్న అమ్మవారు కిందున్న కమ్మవారు అంటూ మా బెజవాడను బ్రహ్మాండంగా చెప్పావు @harish2you. బ్లేడ్ బాబు ఇకపై నీతో సినిమా తియ్యడట.వాడు యూట్యూబ్లో షార్ట్ ఫిల్మ్ కూడా తియ్యలేడు, నీకేమో నేనే కాక డజన్ల మంది నిర్మాతలు, మిరపకాయను మించి దువ్వాడను దాటించే సినిమా తియ్యడానికి
WAITINGG 👍

— PVP (@PrasadVPotluri) May 18, 2020
For the uninitiated, PVP and Bandla Ganesh also have a history of fighting each other. PVP filed a case against Bandla for cheating him.