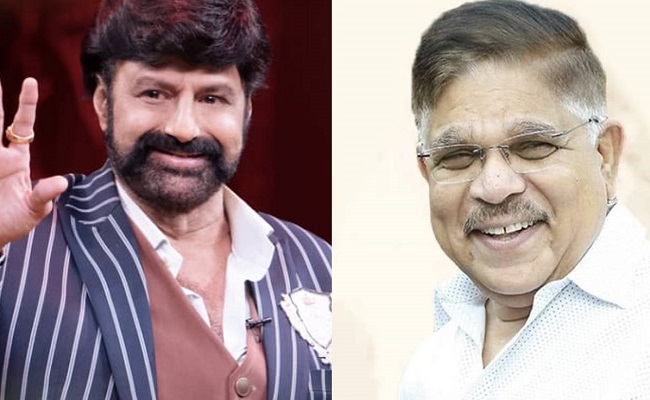 Allu Aravind seems to be showering his love on Nandamuri Balakrishna these days.
Though mega star Chiranjeevi is busy with his most happening second innings, Allu Aravind is not eyeing there.
He is busy with Balakrishna's Unstoppable and now planning to do a film with him as well.
Balayya's show 'Unstoppable' helped Aha to gain some traction. Bunny and Balayya are also in regular rapport. Now with the same relationship, Aravind is focussed on making a film with balakrishna.
In this connection, already Rs 5 lakh advance is paid to young director Mallidi Vasisth, the son of Mallidi Satyanarayana Reddy, who made a film with Nandamuri Kalyan Ram earlier.
There is a rule that the government officials cannot be transferred when they are about to retire in six months.
This is the story about a police officer who uses this rule to put full stop to rowdyism and corruption just before 6 months of his retirement.
Aravind is in the process of convincing Balayya with this project. He planned to do a film with Mahesh Babu on the banner of Geeta Arts but that didn't work out.
Now the attempts are being made with Balakrishna. It needs to be seen where this ends. The bottom line is that the new equations are cropping up in Tollywood.