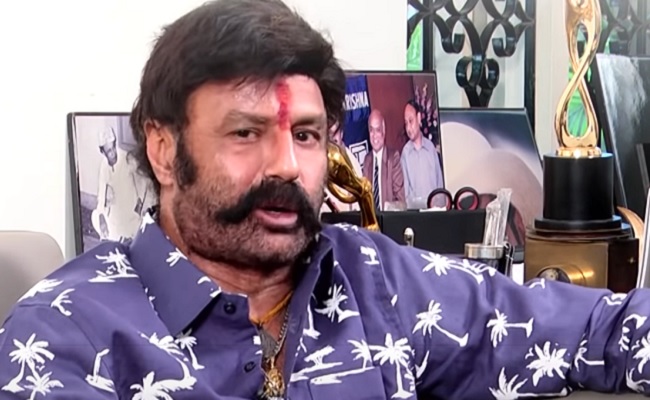 Telugu film actor and politician, Nandamuri Balakrishna has become the center of discussion in media these days.
After the off record video that has got viral in media in which he lamented for not inviting him to film industry meeting, media channels have been trying to approach him for interviews.
Talking to a channel, he opened up his heart on several topics.
When asked about his idea on the full time entry of Jr NTR into TDP, he said, "He can do. I am working as an MLA and also doing my films. My father has also worked in films when he was active in politics. But you are asking about full time entry. He is young and so he has long career. It all depends on his decision".
So, with the words of Balakrishna it seems that the terms are fine with Babai and Abbai and he is welcoming Abbai's entry at any time. It also appears that he has expressed his opinion without keeping CBN in mind.
Here, one may say that Balakrishna talks from his heart but will not calculate or analyse in his mind. But that appears untrue. When asked about his opinion on the TRS rule in Telangana State, he minced his words and talked something else diverting the topic by explaining about the history of Telangana and sayudha poratam.
So, coming back to the topic, it appears he is eagerly waiting for Jr NTR's entry into TDP.
Again when asked about Brahmani's interest in full time politics he said, "She doesn't like discussing politics. She never talks political stuff. But the circumstances and situations make someone a politician. It is her wish at last".
CLICK HERE!! For the In Depth Updates on all the OTT Content