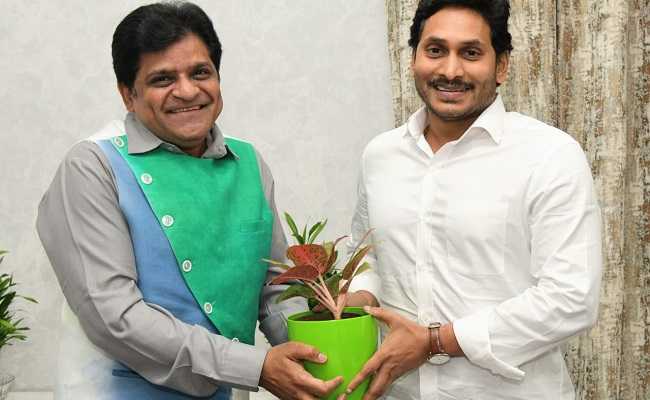 Finally, the long wait of popular Tollywood comedian Mohammad Ali, better known as Ali, for a respectable post in the YSR Congress party government in Andhra Pradesh, has come to an end.
On Thursday, chief minister Y S Jagan Mohan Reddy appointed Ali as the advisor to the state government on electronic media affairs, as reported in these columns last month.
Orders to this effect were issued by secretary (political) Revu Muthyala Raju in the evening.
Ali would be in the post for a tenure of two years and will enjoy the cabinet rank position.
Instructions for given to the Information and Public Relations department to finalise the pay and allowances and other terms and conditions.
Though the chief minister approved the file pertaining to Ali's appointment in September itself, it took more than a month and a half to give him the appointment.
Though there were reports that Jagan might nominate Ali to Rajya Sabha, it did not happen. The comedian had met the chief minister early this year and got an assurance from the latter that he would get a respectable position.
In the meantime, there were reports that Ali was contemplating returning to the fold of Pawan Kalyan and extend support to Jana Sena. But the reports turned out to be mere rumours.
Now that Ali has been appointed as the advisor on electronic media affairs, he will continue to be loyal to the YSRC and Jagan.
There are also reports that another Tollywood comedian-cum-character artiste and hard core loyalist of the YSRC Posani Krishna Murali is also going to get a prominent post in the Jagan government.
He is likely to be appointed as the chairman of AP State Film, Television and Theatre Development Corporation. Orders are expected to be issued soon, sources said.