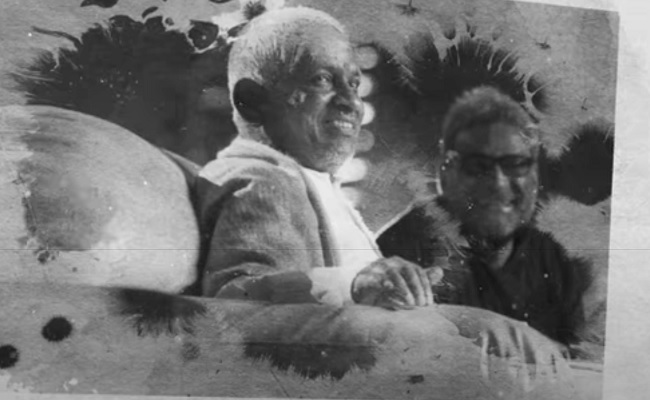 God of music Ilayaraja worked for several films under Ashwini Dutt's Vyjayanthi Movie Banner. Of course, most of them were musical hits including the ever green Jagadeka Veerudu Athiloka Sundari.
Offering small tribute to Ilayaraja on his birthday, Ashwini Dutt released special video which is medley of melody brahma's super it numbers in Vyjayanthi Movies Banner performed by various singers.
Finally, Jai Chiranjeeva from JVAS was remixed and lyrics were changed to pay rich tribute to police, health and other frontline workers in the fight to contain the spread of corona.
Ilayaraja's quotation that is included in the special video reads: I truly believe that music, or art is the only thing that can unify a world that is plagued by war and violence and uncertainty."