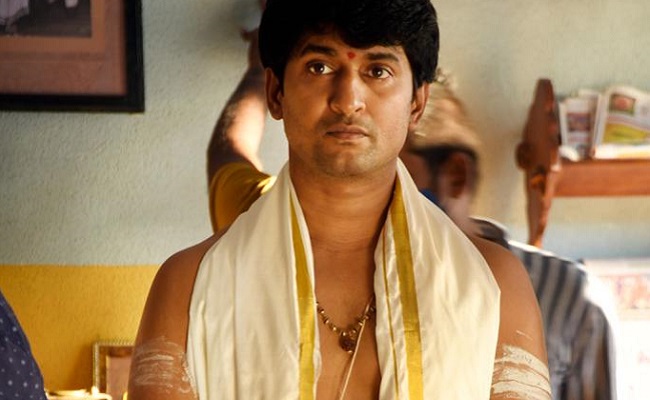 Nani's upcoming rom-com Ante Sundaraniki hilarious Homam glimpse impressed one and all. Nani surprised with his young looks as a Brahmin in the promo.
Nazriya Nazim is playing Nani's love interest in the movie directed by Vivek Athreya under Mythri Movie Makers.
The film has some stellar cast being part of it and we are going to see a 90-year-old which has played one of the key roles.
We are talking about the residence of Nani's character in the movie. The team found the vintage house at West Marredpally in Hyderabad, after 3 months of search.
The film's production designer Latha Naidu, along with her modified the house, as per the requirement of the movie.
They've repainted the house multiple times to suit the film's aesthetics. Nani is said to have spellbound to see the house on day one of the shoot there.
They shot the film in the house for nearly 30 days and it factually became a prime character.
The film Ante Sundaraniki is scheduled for release on June 10th.