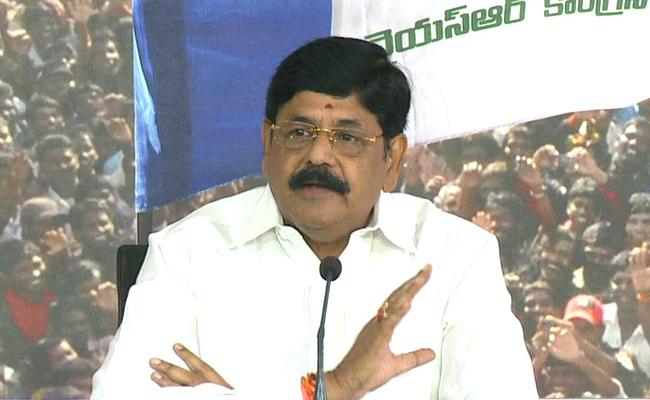 Former minister and presently YSR Congress party MLA Anam Ramanarayana Reddy, who had once dominated the politics in Nellore district, seems to be totally neglected in the district despite being a ruling party leader.
Apparently, he is not able to digest the domination from younger leaders like P Anil Kumar Yadav, Kakani Goverdhan and Kotamreddy Sridhar Reddy, who have kept the entire district under their control.
District officials, who earlier used to look up to Anam for every decision, have now stopped bothering about him and are taking directions from the young leaders including ministers Anil Kumar Yadav and Mekapati Gautam Reddy.
That is precisely why Anam has been giving vent to his frustration before the media now and then.
On Thursday, he lamented before the media that he could not take up even a single work in his Venkatagiri assembly constituency though it has been one year since the YSRC had come to power in the state.
"I have not been able to take up works worth even a single rupee. I wonder whether the government has forgotten that there is a constituency called Venkatagiri in Nellore district. Have I done a mistake by winning from this constituency? Why are the people being punished if the rulers and officials have a grouse against me?" Anam asked.
He said except cutting cakes and making celebrations, nothing has been done in the constituency.
"In the last one year, I have been patiently submitting representations to the government for the development of the constituency. Now, I will start going in the direction of finding solution to the problems. I don't hesitate to confront with the government even," he said.
Anam said the officials were working for only those who were pocketing the public money.
"They have been denying even drinking water to the people of Venkatagiri. I have never seen such blind officials in my 40-years of political career," the former minister regretted.
CLICK HERE!! For the In Depth Updates on all the OTT Content