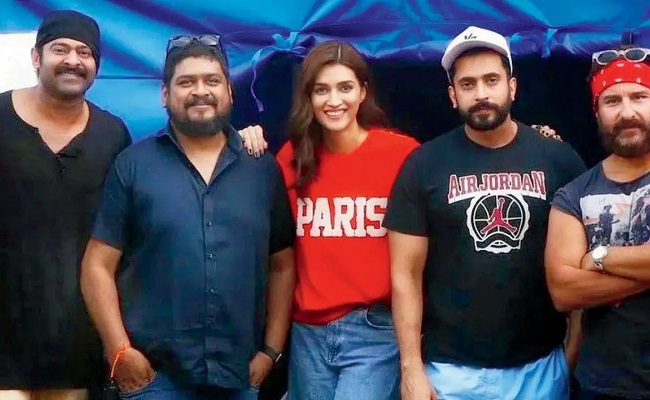 Prabhas starrer Adipurush has been generating curiosity since its announcement. After all, the film, based on the mythological epic, Ramayana, stars Prabhas as Lord Ram, Kriti Sanon as Sita, Sunny Singh as Laxman and Saif Ali Khan as the demon-king Raavan.
While the magnum opus is slated to release on January 12, 2023, the makers are set to launch the teaser in Ayodhya on Sunday, October 2.
Sharing that Prabhas and Om will be present in the temple town to unveil the first look, a source says, "Given the importance of Ayodhya as the birth place of Lord Ram, the movie's makers thought it's the perfect place to present its first look."
In the coming days, we will know about the presence of other actors for the big event.
After showcasing the first look in Ayodhya, the film's team will attend the Luv Kush Ramlila on October 5.
Reportedly, Prabhas will participate in the Dussehra celebrations and Raavan dahan.
The actor will shoot specially made arrows at the effigies of Raavan, Kumbhakarna and Meghnadh, thereby marking the end of the 10-day festival and celebrating the victory of good over evil.