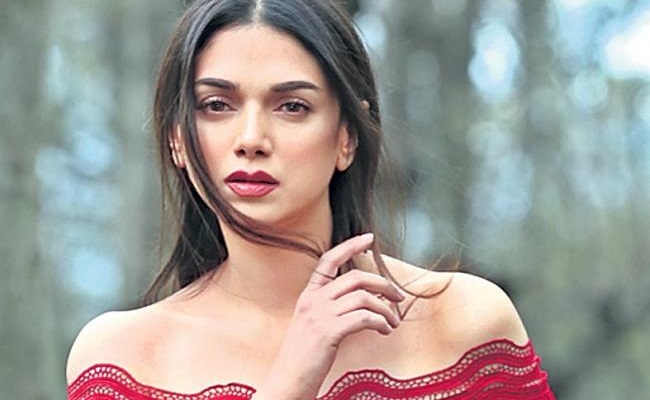 Beautiful Aditi Rao Hydari recently shared her experiences of the lockdown. She also spoke about her inspiration to become a heroine.
She said that her mother Vidya Rao insisted her to come home from Chennai just two days before the lockdown. She is very happy that she obliged her because she got the opportunity to spend time with her family.
Sharing about her emotions during the lockdown period, she said that she got anxious and was swimming in tears.
She said she felt frustrated for not being on the sets and she couldn't help people that way she wanted to help.
She also revealed that she wanted to learn to speak fluent Telugu which is her mother tongue. But she had to keep it in the back burner because she is working on a Tamil film and a Malayalam film.
In the Malayalam film, she is playing a speech-impaired girl who communicates with sign language. She got confused among all the four- Telugu, Tamil, Malayalam and Sign languages.
Talking about the love, she said that she has learned to be fearless in love from the roles she played in 'Kaatru Veliyidai', 'Padmaavat', 'Sufiyum Sujathayum'.
Revealing the inspiration for becoming an actor, she gave the credit to Mani Ratnam.
She said, "Bombay inspired me to become an actress, I wanted to climb on to the screen and be Manisha Koirala."