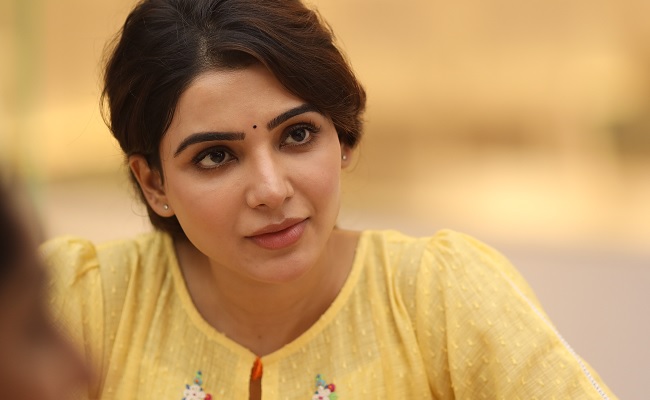 Samantha has an image of a pan-Indian star. Thanks to the success of the web series "The Family Man 2", Samantha gained a name in Bollywood.
With the success of "Pushpa" in the Hindi market, her item song became popular in North India.
Samantha doesn't need an introduction to Hindi audiences. However, she will be facing a real test as a Pan-Indian actress next month.
The makers of "Yashoda" have announced the release date. The film hits on 11/11.
The makers also confirmed that the film would be released in Telugu, Tamil, Hindi, Malayalam, and Kannada languages simultaneously. So, it is going to be a pan-Indian release.
Will she deliver success in all languages? This will be keenly observed.
Though Samantha has a pan-India star image, she needs to deliver success in all languages. That is a big test for her stardom.