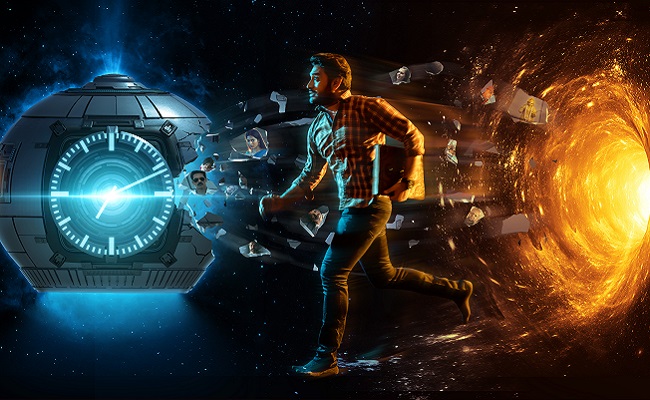 Films should be either entertaining or increase your IQ levels. Typical Telugu films are meant to entertain the audience, and we quite often get to watch movies that are knowledgeable.
The forthcoming venture 7:11 PM is a sci-fi action thriller with a unique concept. Today, director Gopichand Malineni released the film's teaser.
Going by the teaser, the film has time travel and interstellar travel fused with crime and drama that revolves around money and time-bound events.
While future humans from an alien plane arrive on Earth in 1999, the protagonist travels through time to stop a criminal as events are already unfolding rapidly to destroy his beloved town Hamsaladeevi.
How he saves his beloved ones and the town forms the crux of the story. The plotline and the making are beyond your imagination for a movie with all newcomers.
Saahas and Deepika are the lead cast in the movie directed by Chaitu Madala and produced by Arcus Films.
Gyaani scored the music for the movie which is gearing up for its theatrical release.