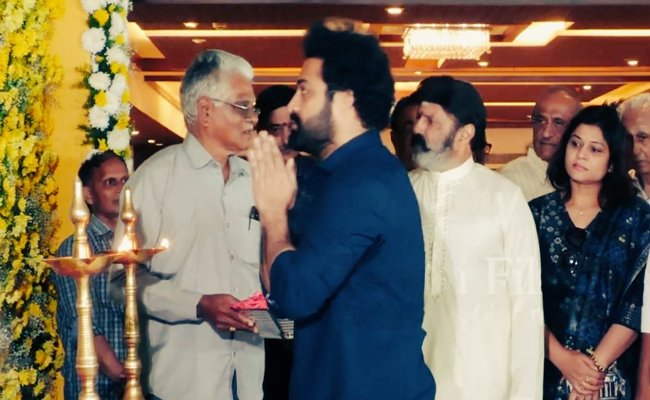 The passing of Tarakaratna has brought several unresolved issues within the Nandamuri family to light.
During Tarakaratna's final moments and the 10th-day ceremony, Jr NTR and Kalyan Ram paid their respects, but Balakrishna didn't seem to make eye contact with Jr NTR or engage in any conversation with him.
There have been rumors that Balakrishna and his sister Bhuvaneshwari harbor resentment towards Jr NTR, reportedly due to Jr NTR not reacting strongly enough when Bhuvaneshwari was insulted by Vallabhaneni Vamshi.
Despite the political differences between Vijaysai Reddy and Balakrishna, they were able to converse on this occasion. This raises the question of why Balakrishna couldn't even greet Jr NTR.
Social media has been actively discussing this issue, with some expressing their opinions.
"The Nandamuri family is far from united, with numerous egos, personal agendas, and differences that keep them apart. Balakrishna doesn't show much affection towards Jr NTR, while Kalyan Ram has a fondness for him. Tarakaratna was also reportedly kept at a distance by his own parents, but Balakrishna had a soft spot for him. This lack of unity has enabled Nara Chandrababu Naidu to maintain control over the family," wrote a netizen.
"Jr NTR stood up seeing Balakrishna out of respect, but he didn't care for him," mentioned a netizen who posted a video clip of the incident.
There are numerous comments against Balakrishna on this issue on social media, in support of Jr NTR.