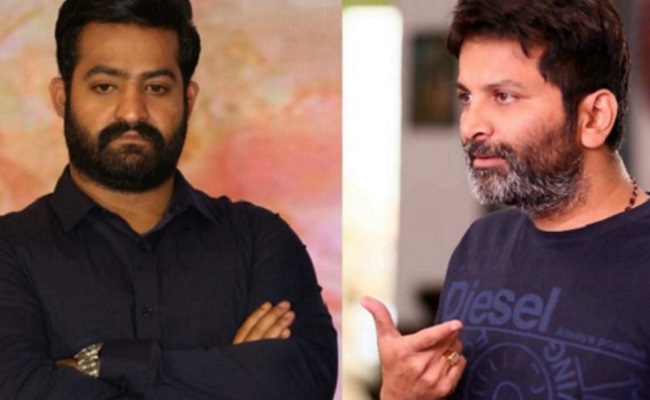 Trivikram's next is officially confirmed with NTR. The title announcement of the film is expected to be out on NTR's birthday, May 20.
This film was supposed to go to sets from June, but NTR will not be available until his portion for #RRR is wrapped up. It may take many months than anticipated for Tarak to be available for Trivikram's film.
Trivikram wants to do a quickie with Venkatesh in between, but NTR is not happy about it. Trivikram after AVPL teaming up with Tarak after #RRR will have so much hype around it.
Tarak doesn't want to miss out on that factor. But Trivikram should sit idle for months until Tarak is done with Rajamouli's magnum opus.
Trivikram and Harika Hassine Creations have a pending commitment to do a movie with Venkatesh for a long time.
Hence, Trivikram wants to honor that commitment as he will get free time because of the delay in #RRR shoot.
Trivikram's project with Venkatesh may or may not happen and it all depends on Tarak's decision.