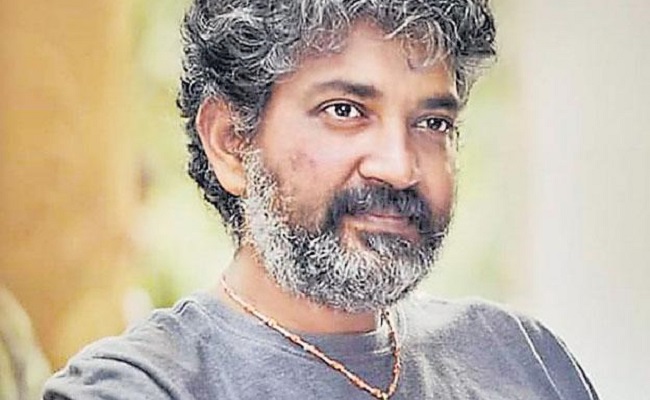 The theatrical release appears to be a distant dream for many filmmakers due to various reasons.
As the wait is taking longer to bring back normalcy in the film industry and in the exhibition sector, many filmmakers are opting for a direct digital release.
The news circulating in the elite groups of film industry say that SS Rajamouli is also planning to go for a direct digital release of his upcoming biggie 'RRR'.
RRR is a high budget film and recovery of investment through OTT platforms is an impossible task.
But no one is sure about the theatrical release and blockbuster collections in the future. So Rajamouli is also planning to go for the release of #RRR on his personal app just like Ram Gopal Varma did for 'Climax' and 'Nagnam'.
RGV released his films through ShreyasET/RGVWorld app by fixing a price for each view. He even suggested in some interviews that if Rajamouli releases 'RRR' through his own ATT, the it will generate staggering revenue and the entire money will go straight to Rajamouli's account.
It seems Rajamouli has seriously considered his suggestion. Though there is no confirmation from the Rajamouli & his team, the news of RRR online release is being circulated as a confirmed report. The film is dubbed into 8 languages and it will be priced Rs.500 per view.
'RRR' is carrying huge expectations and movie buffs are eager to watch the film. It is expected to collect a minimum of Rs. 1,200 crores within five hours of release.
"Rajamouli should take special care to avoid the crashing of servers due to the humongous traffic on the first day if they are going for direct online release. There should not be any other technical glitches. If they are able to take care of those technical aspects, the recovery of investment is not a big issue. This will avoid all the middlemen who take the pie out of it", said an insider.
The other one said, "It appears to be really a wonderful idea which can change the dynamics of big-budget films in India, but it is risky for the films like RRR. Recovery may not be that easy practically. I think Rajamouli will not take such step".
The bottomline is, it takes not less than a year from now to complete the balance shoot and RR for #RRR. It is too early to discuss about its release plan.
CLICK HERE!! For the In Depth Updates on all the OTT Content