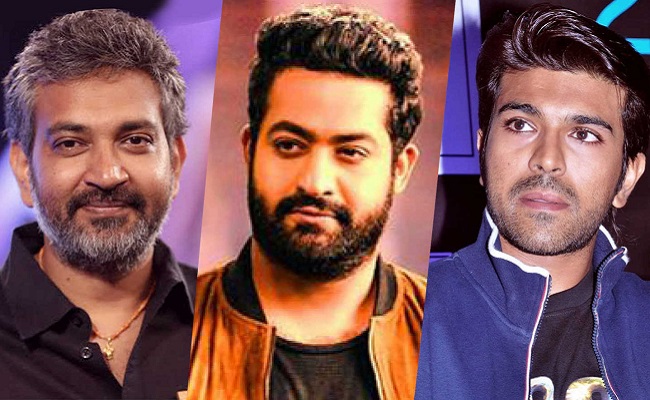 Rajamouli told the media that eighty percent of the shooting "RRR" has already been completed.
The remaining portion can easily be wrapped up in the next two or three months. Still, he informed Bollywood critic Anupama Chopra that he would not rush into things to release it. He told her he would not put his team's lives under grave risk.
There's no hurry to release the movie, he said.
A source informs us that there's another reason for the postponement. Rajamouli always prefers to reshoot some scenes after final editing is completed.
He had done the same for "Magadheera" and also for "Baahubali". He never compromises on the quality.
Rajamouli needs time for rechecking the final output and reshooting the scenes that didn't meet his expectation. This must be the reason why he doesn't want rushing.
"RRR" is the most-awaited biggie in Indian cinema. The film is being made with a whopping Rs 350 Crore budget.